We're really excited to be able to introduce OTrack 2018. We have included many improved features, all developed using modern technologies – allowing us to lay the foundations for future innovations in pupil tracking.
At OTrack we are always looking at ways to improve both the service that we provide, and the experience which a school has when using our software. As a result of extensive research and continuous user feedback, OTrack users will get access to many improved features with this upgrade.
OTrack 2018 is a free upgrade (1), and we will be migrating all OTrack users throughout the 2017/18 and 2018/19 academic years. All schools will be be using the improved features by September 2019.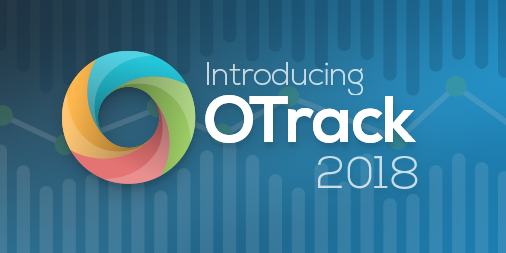 See it in action
Contact us so we can arrange a time to show you OTrack 2018.
In the mean time…
OTrack 2018 upgraded features include:
User Interface
We have given OTrack a complete interface upgrade
The sleek new design represents the latest technologies we have used to help you track pupils with ease
User journeys are much improved
Syncs with your Management Information System (MIS)
Pupil records are updated each night – using our new MIS integration service (1)
No need to import CTFs
Manage class lists straight from your MIS
Dashboard
Instant data analysis – as soon as you log in to OTrack 2018, you will see key headline figures on the editable dashboard, including:

Single subject ARE and Expected Progress analysis
Combined subject ARE and Expected Progress analysis

Easy to access bookmarks – taking you directly to the screens you need, with just two clicks
For leaders who manage more than one school – easily switch between schools
Assessment data entry
Show only the subjects you assess
Order pupils in the way you want
Bulk-fill by pupil, or subject
Reports
Fewer reports, but better analysis – we've reduced the number of reports, but extended the power of the analysis tools
Search for reports and bookmark your favourite list
No more long list of report filters
User management
User roles – easily manage users in your school
Send password resets by email
Easily view numbers of pupils in key context groups, class groups and sets groups
How to upgrade
We will be upgrading all OTrack users throughout this academic year. All schools will be be using the improved features by September 2019
We will contact you to let you know when we expect to upgrade your account
Please note: our MIS integration partner, Wonde, will contact you before we upgrade your OTrack account. We would like to complete the MIS connection setups soon, so that we can start improving the service we can offer you
Footnotes
(1) – The MIS connection is the result of a development between OTrack and Wonde, our MIS integration partner. There will be no cost for the setup of the MIS connection, as we are currently setting up all our schools to ensure the data connection is possible for each school (this is dependent on your MIS). Once the connection and integration with your school's MIS system is confirmed, we will be in touch to discuss upgrading your OTrack software.
If the connection setup is successful, and you would like to use the MIS integration, we will be charging an annual fee of £75 (+vat).
If the connection setup is unsuccessful and/or you don't want to use the integration, then you just need to let us know. Schools that don't use the MIS integration link can add and update pupil records directly in OTrack. If you're a new customer or an existing customer, we will add all your pupils for you in the initial set up – you will then need to manage pupil records directly in OTrack from then on.
Read more about the MIS integration upgrade here.