Within 3 days of installing OTrack, the teachers at MLT were recording outcomes of assessments using our formative and summative tracking tools. OTrack and the MLT bespoke curriculum have been working seamlessly together ever since, teachers can now record assessments and analyse gaps in pupil's abilities.
As a result of this approach MLT now have a true assessing without levels system alongside a very sturdy senior management summative tracking tool.
"The summative tracking reports are so useful for identifying year groups and other contextual groups that may need more support, they also give me and schools senior management essential analysis for reporting to governors and to the trust".

David Horrigan – Executive Principal

Maltby Learning Trust are a group of four primary schools and one secondary school based in Rotherham, South Yorkshire. I've been working closely with the trust this year – the work we've done had helped them form an academy group pupil tracking system that suits their needs.
Academy group pupil tracking
A couple of the schools in the Maltby Learning Trust (MLT) used OTrack and its suite of features back in the days of levels. Since then, we have worked together to ensure that the schools are able to track their pupils in a way that suits the trust, the schools, the teachers and the pupils. David Sutton, the Chief Executive Officer; David Horrigan the Executive Principal for the four primary schools and Joanne Cliff, the Acting Principal at Maltby Manor Academy have been instrumental in the work we have done to help the trust as a whole.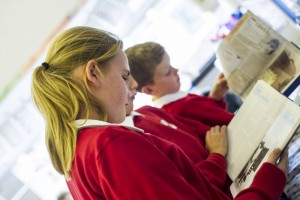 When MLT started their journey into assessing without levels they, like many schools (and tracking systems!), developed ideas, made mistakes and therefore went through periods of change. The great thing about everyone involved with MLT is that they aren't afraid of being brave, trying out ideas, making mistakes and learning from them. As a result of this approach MLT now have a true assessing without levels system alongside a very sturdy senior management summative tracking tool.
Curriculum objective tracking
David Horrigan, works very closely with the teachers and school principals – together, they created a working group with a clear goal to work on developing a curriculum that would work for the schools and meet the requirements to influence effective teaching, exciting lessons and simple tracking. Once the group were happy with the curriculum, they contacted us here at OTrack. We arranged a training day with one clear focus: the school's Maths and Literacy leaders to explain the curriculum and their theories of tracking to me! This was a great way for me to learn how the trust wanted to use the OTrack features and their vision for pedagogy.
Directly after the training day I got to work on importing the curriculum objectives into our formative tracking feature. Within 3 days, the teachers at MLT were recording outcomes of assessments.
What's more, as a result of a follow up meeting, we have now developed two more bespoke reports so MLT have ranking and progress analysis based on the outcomes of the assessments recorded in Class Track.
"The analysis that we get from formative tracking reports is proving to be really powerful analysis, they allow staff and senior management to easily interrogate data and use this to help improve teaching and learning".

Joanne Cliff – Acting Principal at Maltby Manor Academy
Summative tracking
"In addition to the formative tracking feature, MLT also use the summative tracking tool within OTrack. This allows the senior leaders in the schools to analyse data at an overall summary level".

David Horrigan
The future
"With MLT being a forward thinking organisation, I am sure that I will be working with them on further developments to their academy group pupil tracking set up in the very near future.
Its been a really interesting and satisfying project to be involved in and I'm looking forward to helping everyone involved advance their systems further."

Tom Parkinson – Optimum Reports
Find out more
If you work in a group of schools and want to find out how we can help you use OTrack as and academy group pupil tracking system, please contact us or check out our OTrack features page.